SE HABLA ESPANOL
Para tener el precio más bajo por cualquier Toyota y un
precio justo por el carro que quiere cambiar, venga a verme,
Oscar Rivera. O llámame directamente al 302.540.8135
Oscar Rivera
302-395-7525
302-540-8135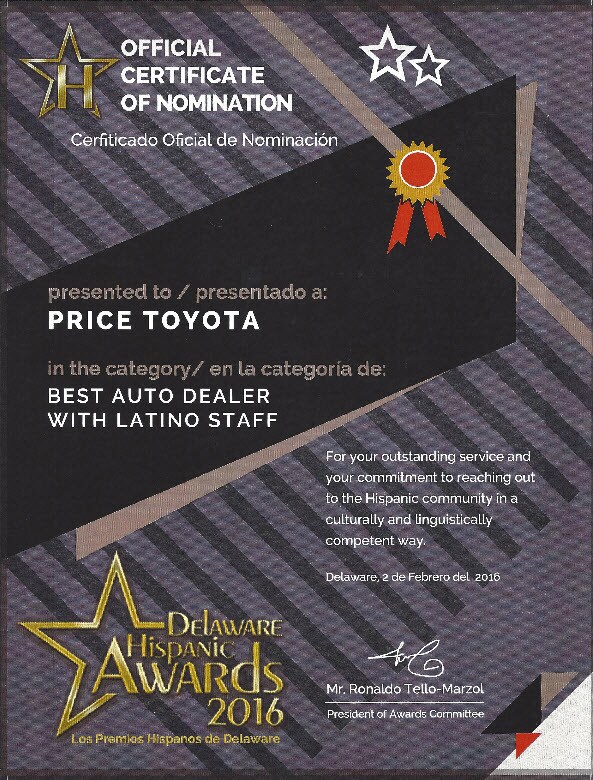 The Delaware Hispanic Awards recognizes a great number of local Hispanic small businesses, entrepreneurs, and professionals, as well as organizations that are going the extra mile to serve the Hispanic community, while celebrating and promoting the values of growth, success, service, and endurance. Be sure to
vote for Price Toyota here.