AC System Check and Repair in New Castle, DE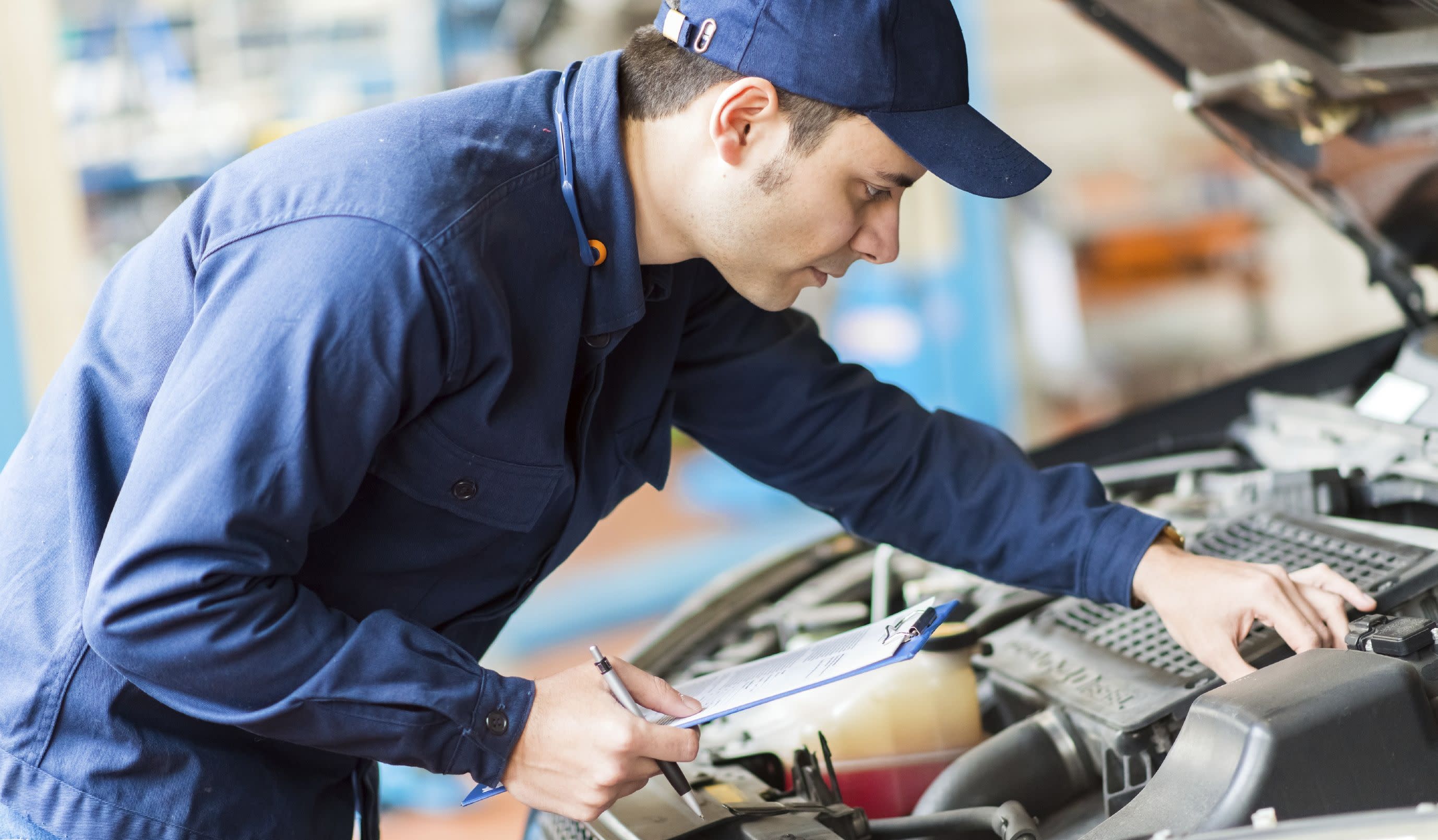 Service Hours
(302) 322-8605
| | |
| --- | --- |
| Monday | 7:00 am - 8:00 pm |
| Tuesday | 7:00 am - 8:00 pm |
| Wednesday | 7:00 am - 8:00 pm |
| Thursday | 7:00 am - 8:00 pm |
| Friday | 7:00 am - 8:00 pm |
| Saturday | 8:00 am - 5:00 pm |
| Sunday | Closed |
When the hot, scorching summer days roll around, you want to be able to cruise around with a functioning air conditioning system that circulates cool air and keeps you comfortable. With the help of our trained technicians here at Price Toyota, we can repair your AC and have you out of here in no time so you're enjoying each and every journey the way you should. We are located at 168 N. Dupont Hwy. in New Castle, DE, and hope to see you soon!
Why is it Important to Get Your AC System Checked and Repaired?
It's easy to figure out that if your air conditioner is blowing hot or warm air instead of cool air that something is wrong. In this case, your vehicle's refrigerant most likely needs to be topped off or recharged. Not only is it frustrating that you aren't enjoying cold air during your long commute, but there's most likely a leak in your system that's preventing cold air from coming through. If you wait too long, you'll just deal with additional damage to your vehicle that might be even costlier than just getting the AC repair! You might also be dealing with a foul smell coming from the AC vents, which might be clogged with debris so the cold air is trapped in. All of these are telltale signs that it's time to bring your vehicle into our service bay so we can check everything out and make your AC system run like it's brand-new!
Let Our Service Department Take Care of Your Vehicle!
The moment you step foot into our Service Department, you'll be greeted by one of our trained technicians who will inspect your air conditioning system to see what's wrong. As you wait in our lounge area with a hot cup of coffee on us, we'll get to work. We'll test your system for any leaks and make sure that it has the perfect amount of refrigerant that's needed. Along with AC repairs, we also offer oil changes, battery and brake replacements as well as tire rotations, to name a few! You can choose to pair another quick service if you'd like to or chat with us about selecting another day to come back and see us. Should you need any components for your vehicle, our Parts Department will take care of you! You can even order any parts you may need if you're handy and would like to install them yourself simply by heading to the Parts tab.
Useful Online Tools
Before you head down to our service bay, take advantage of some of the tools that we have here on our site. Under the Service tab, you'll see our Ask a Tech form, which allows you to get in instant contact with one of our technicians for any questions you might want answered regarding service or maintenance. You'll also see various coupons to the left, which you can save to your mobile phone or print out to bring along to get you the best deal when you visit us. If you've noticed that your tires aren't getting the traction that you're used to, you'll find a tab that lets you quickly place an order for new tires. Lastly, when it's time to come in and see us, use our simple Schedule Appointment form to secure a day and time!
For your next AC check and repair in New Castle, DE, make Price Toyota your first choice! We look forward to getting your vehicle back into pristine running shape. Stop by later today!
Testimonials
GOOGLE
7-8-2020
YELP
7-7-2020
YELP
7-4-2020
GOOGLE
7-2-2020
GOOGLE
7-2-2020
GOOGLE
6-30-2020
GOOGLE
6-23-2020
YELP
6-19-2020
GOOGLE
6-16-2020
GOOGLE
6-9-2020
GOOGLE
6-9-2020
GOOGLE
6-8-2020
GOOGLE
6-7-2020
GOOGLE
6-3-2020
CARGURUS
6-1-2020
GOOGLE
5-31-2020
YELP
5-31-2020
"Excellent experience"
DEALERRATER
5-31-2020
YELP
5-31-2020
GOOGLE
5-30-2020
GOOGLE
5-28-2020
GOOGLE
5-27-2020
GOOGLE
5-23-2020
GOOGLE
5-13-2020
YELP
5-5-2020
GOOGLE
4-24-2020
Read More