Cabin Air Filter Replacement in New Castle, DE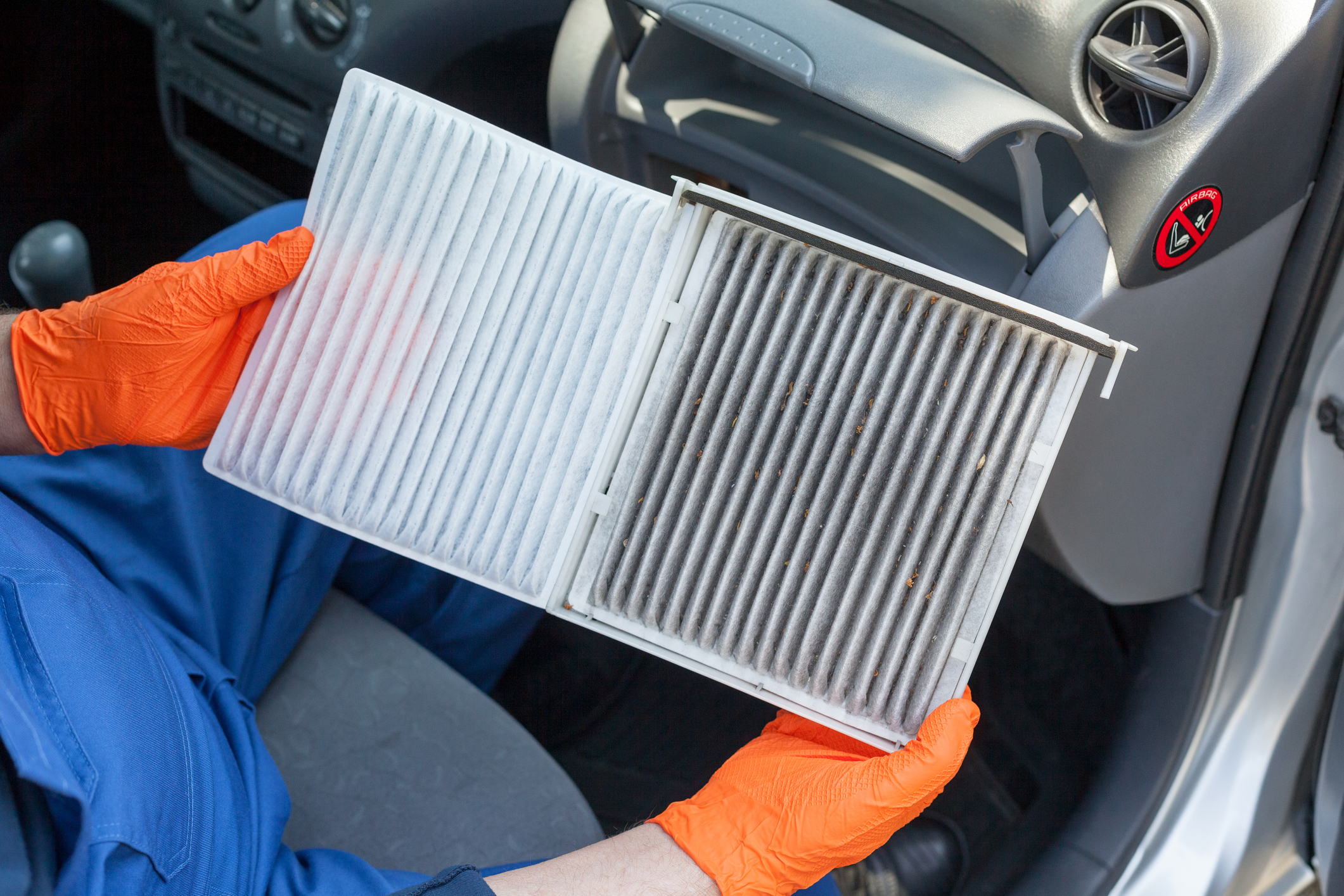 If you take the health of you and your family seriously, one routine maintenance procedure you certainly won't want to forget about is cabin air filter replacements. To make sure you know exactly what makes this component so crucial, we at Price Toyota would like to tell you more about its purpose when you're on the road.
What Does a Cabin Air Filter Do?
While most people might have an inkling as to why oil changes and tire rotations are important, far fewer have all the details when it comes to cabin filter replacements. That's why we'd like to cover the basics of what this part does, so you know exactly why you should keep up with this procedure. To start, your filter is meant to act as the barrier between you and the air outside. If you're wondering what you need to be protected from, there's a long list of potential particulates floating around that can negatively impact your health, including allergens, smog, germs, and more. Fortunately for you, the filter blocks these unwanted byproducts, so you can enjoy fresh air wherever your travels take you.
Warning Signs
Has it been a while since you've had the filter in your car's cabin swapped out for a new one? If so, pay close attention to your A/C unit the next time your start your vehicle. If it sounds like it's struggling more than normal, chances are you need to have this component swapped sooner rather than later. That's because, when your filter gets too clogged, it has trouble pulling in air from the outside. If this issue persists, you could damage your vehicle and have to handle expenses from costly repairs. But, if you're not experiencing this problem currently, your filter might still be around past its prime. Generally speaking, our mechanics recommend having this operation performed once a year.
Service Department
Whether you need a cabin air filter replacement or another type of service, the team here at Price Toyota is ready to lend a helping hand. They've spent countless hours learning the ins and outs of automobiles, so you can be confident you're placing your trust in the right crew. Plus, if you've got a Toyota, you'll be happy to hear that we use only Genuine Toyota parts, so you can rest assured your ride is getting the treatment it requires. If you want to make use of our expertise today, go ahead and schedule an appointment by calling us or using the corresponding tool on our website.
For cabin air filter replacement in New Castle, DE, just visit the Service Department at Price Toyota. If you have any questions or inquiries in the meantime, just reach out to our team during our accommodating hours.
Service Hours
(302) 322-8605
| | |
| --- | --- |
| Monday | 7:00 am - 8:00 pm |
| Tuesday | 7:00 am - 8:00 pm |
| Wednesday | 7:00 am - 8:00 pm |
| Thursday | 7:00 am - 8:00 pm |
| Friday | 7:00 am - 8:00 pm |
| Saturday | 8:00 am - 5:00 pm |
| Sunday | Closed |
Testimonials
CARGURUS
7-30-2020
GOOGLE
7-28-2020
GOOGLE
7-26-2020
YELP
7-22-2020
GOOGLE
7-13-2020
APPLE
7-12-2020
YELP
7-12-2020
GOOGLE
7-9-2020
GOOGLE
7-9-2020
GOOGLE
7-8-2020
YELP
7-7-2020
YELP
7-4-2020
GOOGLE
7-2-2020
GOOGLE
7-2-2020
GOOGLE
6-30-2020
GOOGLE
6-23-2020
YELP
6-19-2020
GOOGLE
6-16-2020
YELP
6-13-2020
GOOGLE
6-9-2020
GOOGLE
6-9-2020
GOOGLE
6-8-2020
GOOGLE
6-7-2020
GOOGLE
6-3-2020
Read More