Oil Change Service near West Chester, PA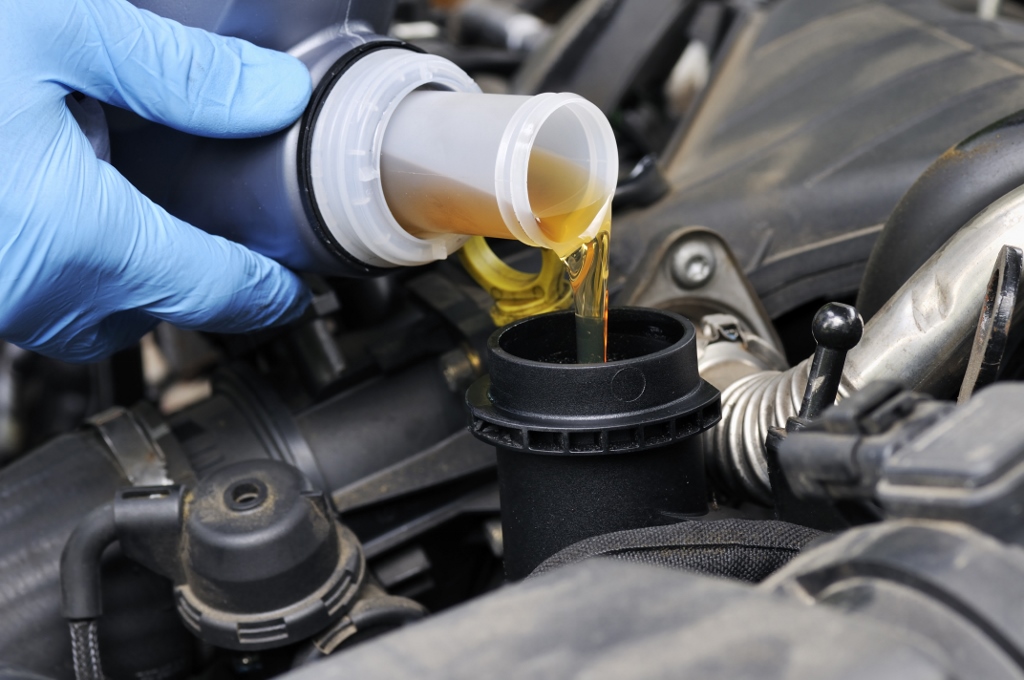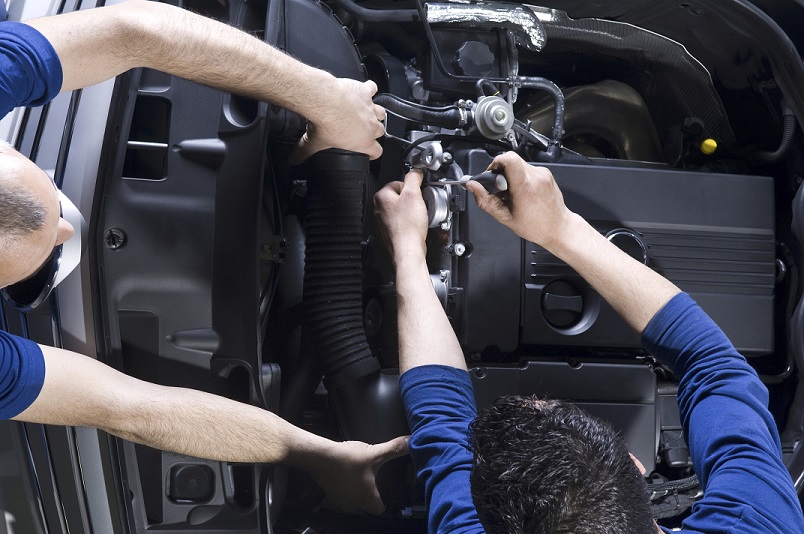 As one of the most important routine maintenance tasks, oil changes are essential for the long-term health and wellbeing of your car, truck, or SUV. Therefore, if you know that you're due for this item or can't even remember the last time you had one performed, make it a priority to visit the experts at Price Toyota as soon as possible. It won't take long for us to have your reliable vehicle ready for the open road again!
Role of Engine Oil
You might be wondering what exactly engine oil does and why it's necessary to change it out every few months. Essentially, oil lubricates your powertrain's various mechanical components to prevent them from rubbing together and wearing down quickly. As time goes on, your supply becomes contaminated with dirt, grime, and other combustion byproducts, causing it to become increasingly congealed. As a result, it's necessary to remove this old oil and replace it with a fresh batch to keep things operating smoothly. When left unattended to, worn-out oil can create a variety of problems, from inhibiting your fuel economy all the way to hurting your engine beyond repair.
Conventional or Synthetic?
As you dive deeper into the world of oil changes, you'll often hear people debating the pros and cons of choosing conventional or synthetic oil. On the one hand, conventional oil is the less expensive option, although it generally needs to be replaced sooner and might not perform as well compared to synthetic. On the other hand, synthetic oil changes are more expensive, even though you'll likely be able to go a longer period of time without needing to replace it. In the end, it comes down to your personal preferences, in addition to what your specific make and model requires.
Online Resources
Before you swing by for your next oil change, take a moment to utilize some of the tools and resources at your disposal on our website. For example, to help make your life a bit easier, we've made it possible to reserve an appointment from home simply by completing an easy-to-use form. If any questions or concerns arise before your visit, you can always reach out to our team for assistance via the Ask a Tech tool. Finally, don't forget to check out our most recent service specials, so you can save some extra green while you're here.
The next time you need an oil change service near West Chester, PA, come and see the team at Price Toyota! While our skillful crew is working on your ride, you can sit back and relax in our waiting lounge and enjoy a cup of coffee on us. Before long, you'll understand why we have so many loyal customers!
Service Hours
(302) 322-8605
| | |
| --- | --- |
| Monday | 7:00 am - 8:00 pm |
| Tuesday | 7:00 am - 8:00 pm |
| Wednesday | 7:00 am - 8:00 pm |
| Thursday | 7:00 am - 8:00 pm |
| Friday | 7:00 am - 8:00 pm |
| Saturday | 8:00 am - 5:00 pm |
| Sunday | Closed |
Testimonials
GOOGLE
7-8-2020
YELP
7-7-2020
YELP
7-4-2020
GOOGLE
7-2-2020
GOOGLE
7-2-2020
GOOGLE
6-30-2020
GOOGLE
6-23-2020
YELP
6-19-2020
GOOGLE
6-16-2020
GOOGLE
6-9-2020
GOOGLE
6-9-2020
GOOGLE
6-8-2020
GOOGLE
6-7-2020
GOOGLE
6-3-2020
CARGURUS
6-1-2020
GOOGLE
5-31-2020
YELP
5-31-2020
"Excellent experience"
DEALERRATER
5-31-2020
YELP
5-31-2020
GOOGLE
5-30-2020
GOOGLE
5-28-2020
GOOGLE
5-27-2020
GOOGLE
5-23-2020
GOOGLE
5-13-2020
YELP
5-5-2020
GOOGLE
4-24-2020
Read More