Windshield Wiper Blade Replacement near Glen Mills, PA

Are your current windshield wipers just not clearing your front window as effectively as they used to? If so, this is a clear sign that you're due for a new set! While it might not seem like a big deal, delaying this job could put you and your family at risk of an accident, so make it a priority to visit the Service Department at Price Toyota today. You can even reserve an appointment online to save time!
Wiper Blade Health
When your wiper blades are functioning properly, they should move silently across the windshield and completely remove any obstructions from your line of vision. This is especially important when it's raining, snowing, or sleeting, as it can quickly build up and completely impair your view, putting you in considerable peril. Therefore, if you've noticed lately that your wipers are leaving streaks on the glass or creating an unpleasant sound when they're engaged, this likely means that they need to be replaced. Otherwise, they'll continue to degrade to the point at which they can no longer clear the front window in a sufficient manner.
At-Home Check
Even when everything seems to be working just fine, you should still make it a habit to visually inspect your wiper blades on a regular basis. After all, we experience the full gamut of precipitation throughout the year here in Pennsylvania, so you always need this component to be in good working order! To examine their condition, simply raise them off the front glass and take a look at the condition of the rubber. If you notice cracks, missing chunks, or other signs of degradation, you'll want to have new ones installed sooner rather than later. Additionally, check out the condition of the blades themselves, as a broken or bent wiper won't be able to clear away water and debris as effectively.
Online Tools
Before you make your way over to our service center, we encourage you to browse our website and make use of some of the resources we've placed at your disposal. For instance, if you have a specific question on your mind, you may submit it to our team via the Ask a Tech form for a prompt response. In addition, if you click on the Parts tab, you'll notice a link labeled "Wiper Blades", which will take you to a page with further details about our services. You can even order a specific brand from the comfort of home with our handy requisition tool!
Visit Price Toyota today to take advantage of our top-notch windshield wiper blade replacement near Glen Mills, PA. In the interest of transparency, we have a "Dare to Compare" page that displays how we manage to top the other service providers in the area!
Service Hours
(302) 322-8605
| | |
| --- | --- |
| Monday | 7:00 am - 8:00 pm |
| Tuesday | 7:00 am - 8:00 pm |
| Wednesday | 7:00 am - 8:00 pm |
| Thursday | 7:00 am - 8:00 pm |
| Friday | 7:00 am - 8:00 pm |
| Saturday | 8:00 am - 5:00 pm |
| Sunday | Closed |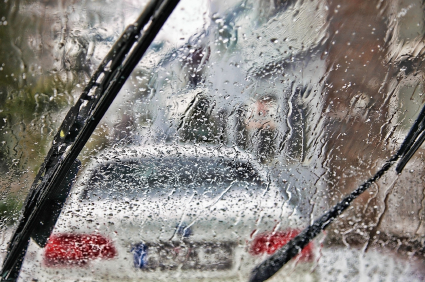 Testimonials
GOOGLE
6-16-2020
GOOGLE
6-9-2020
GOOGLE
6-9-2020
GOOGLE
6-8-2020
GOOGLE
6-7-2020
GOOGLE
6-3-2020
CARGURUS
6-1-2020
GOOGLE
5-31-2020
YELP
5-31-2020
"Excellent experience"
DEALERRATER
5-31-2020
YELP
5-31-2020
GOOGLE
5-30-2020
GOOGLE
5-28-2020
GOOGLE
5-27-2020
GOOGLE
5-23-2020
GOOGLE
5-13-2020
YELP
5-5-2020
GOOGLE
4-24-2020
GOOGLE
4-9-2020
GOOGLE
4-8-2020
CARGURUS
4-2-2020
YELP
4-2-2020
YELP
3-27-2020
Read More