Winterize Your Toyota in New Castle, DE

Every day we get just a bit closer to the full-blown winter season. Snow is starting to fall, the temperature is dropping, and people are getting excited for the holidays ahead. All of this can be great, but it might require a bit more forethought than other seasons. If you find yourself driving at all during the winter, you want to ensure that your vehicle is prepared for the adverse conditions that come with it. To do this, just stop by Price Toyota and ask us about winterizing your vehicle. We'll have you feeling safer and happier in no time.
Winter Driving
Before we jump into the mechanical aspects of driving during the winter, we want to take a moment to discuss how you can increase your safety as well as the safety of those around you. Once snow falls, you'll notice that things move slower. Other drivers seem to move far less quickly than they used to, it takes longer to make trips that used to be quick, and so on. If you're in a rush in these conditions, you might be tempted to drive faster, putting yourself and your vehicle at a greater risk of an accident. One of our largest pieces of advice is to give yourself more time. This will let you relax on the road and drive more carefully in the slicker, colder environment. We'd also recommend that you always have warm clothes and supplies with you just in case you end up stranded for a few hours. These two simple things could be all it takes to keep you secure.
How Do We Winterize Your Toyota?
When you pull into the Price Toyota service bay, one of our expert technicians will greet you and discuss exactly what you wish to have done to your vehicle. If you're not sure, just tell them you want to prepare it for winter. We'll check out your tires and brake pads, your fluid levels, as well as your engine and battery to make sure everything seems to be working properly. If there's anything that might end up being hazardous to you during the winter, we'll recommend the proper repair or replacement. If you have anything more specific you want done to your vehicle, you're more than welcome to ask for that as well. By the time you leave, you'll be feeling more than prepared for when things start to get really cold.
Features
To make things easier for you, we have online features that we hope will help you out with whatever you might need. You can schedule an appointment online to skip the wait when you come into our dealership, or if you have a more complex maintenance that requires some preparation. Have a specific question about your vehicle? If you don't want to take the time to come in and talk about it in person, just use our Ask a Tech form and receive answers from our mechanics.
Ready to winterize your Toyota in New Castle, DE? If you are, then stop by 168 DuPont Highway in New Castle, DE, at your earliest convenience! We're excited to meet you and get your vehicle ready to take on the elements.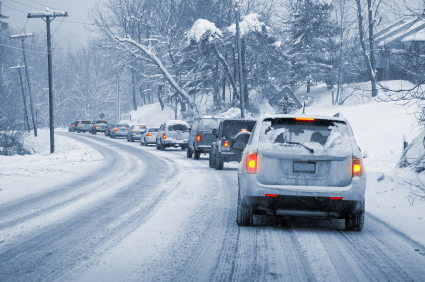 Service Hours
(302) 322-8605
| | |
| --- | --- |
| Monday | 7:00 am - 8:00 pm |
| Tuesday | 7:00 am - 8:00 pm |
| Wednesday | 7:00 am - 8:00 pm |
| Thursday | 7:00 am - 8:00 pm |
| Friday | 7:00 am - 8:00 pm |
| Saturday | 8:00 am - 5:00 pm |
| Sunday | Closed |
Testimonials
GOOGLE
6-16-2020
GOOGLE
6-9-2020
GOOGLE
6-9-2020
GOOGLE
6-8-2020
GOOGLE
6-7-2020
GOOGLE
6-3-2020
CARGURUS
6-1-2020
GOOGLE
5-31-2020
YELP
5-31-2020
"Excellent experience"
DEALERRATER
5-31-2020
YELP
5-31-2020
GOOGLE
5-30-2020
GOOGLE
5-28-2020
GOOGLE
5-27-2020
GOOGLE
5-23-2020
GOOGLE
5-13-2020
YELP
5-5-2020
GOOGLE
4-24-2020
GOOGLE
4-9-2020
GOOGLE
4-8-2020
CARGURUS
4-2-2020
YELP
4-2-2020
YELP
3-27-2020
Read More