Detailing Services

Is your vehicle in need of a professional cleaning? Our vehicle detailing experts will thoroughly clean, shampoo, hand wash, paste wax and high speed buff your vehicle. We use only the highest quality professional cleaners and waxes available on the market.
To schedule an appointment please call 302-322-8600 OPTION 1. Alternatively, you're welcome to complete the contact form on the right and one of our service advisors will promptly contact you to schedule your detailing. Please plan on dropping your vehicle off for the day at our dealership as we'd like to perform the most thorough cleaning possible.
Select from the following Price Toyota vehicle detailing options: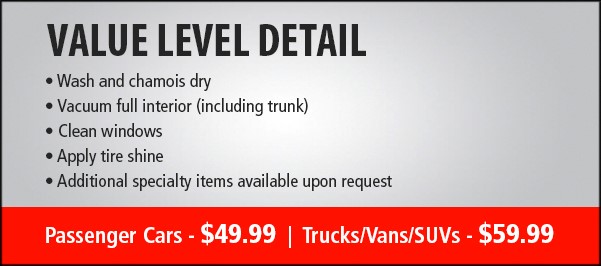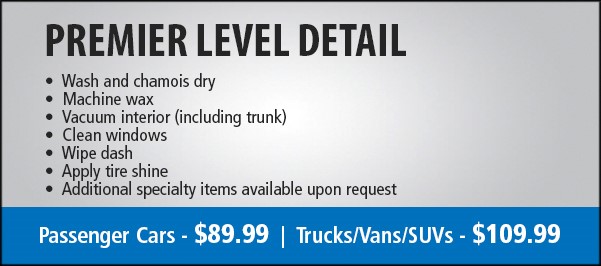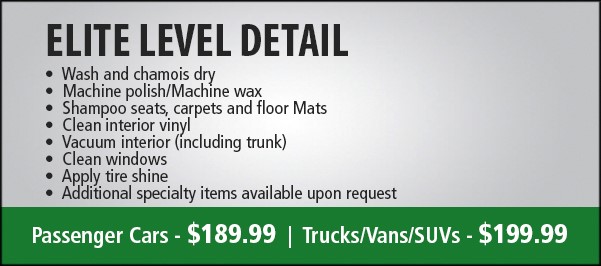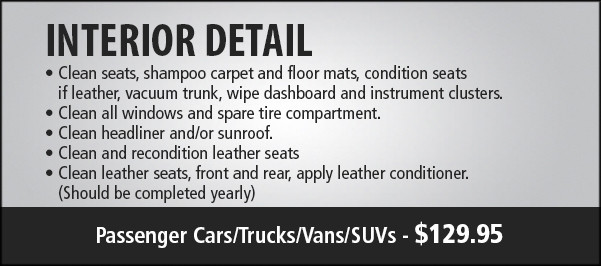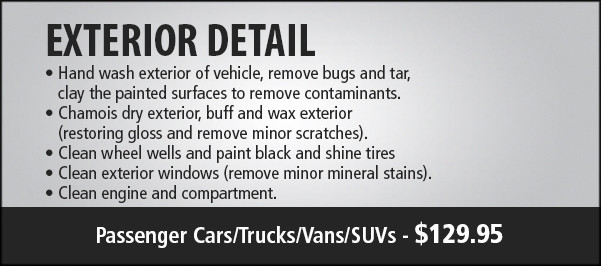 *Excessive interior and exterior damage subject to price change. Please be specific as to what detail package is right for you. Please remove all personal items from vehicle prior to detail service. Excessive scratches, road tar, sap, soiling, pet hair, etc may effect pricing. All prices subject to change without notice. See a Price Toyota service advisor for more details.
Sales Hours
(302) 322-8604
| | |
| --- | --- |
| Monday | 9:00 am - 8:00 pm |
| Tuesday | 9:00 am - 8:00 pm |
| Wednesday | 9:00 am - 8:00 pm |
| Thursday | 9:00 am - 8:00 pm |
| Friday | 9:00 am - 8:00 pm |
| Saturday | 9:00 am - 5:00 pm |
| Sunday | 11:00 am - 4:00 pm |